Ho Chi Minh City University of Technology
Vietnam ›
Ho Chi Minh City University of Technology
Lees de Officiële Beschrijving
Lees meer op de website van de school
Ho Chi Minh City University of Technology - Vietnam National University ( HCMUT - Bach Khoa ), opgericht in 1957, is een staatseigendom en uitgebreide universiteit in Vietnam.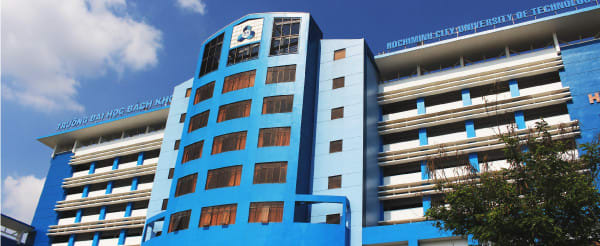 De universiteit is erkend als het toonaangevende centrum van academie, wetenschappelijk onderzoek en technologieoverdracht in Vietnam.

In de laatste ranglijst van 400 universiteiten in Azië door QS Rankings, staan ​​we op de 142e positie die 5 punten hoger is dan die van het voorgaande jaar, wat betekent HCMUT - Bach Khoa behoort tot de Top 150 University in Azië

.

Ho Chi Minh City University of Technology is de eerste en de enige universiteit in Vietnam die accreditatie van HCERES (Europa) behaalt
Voor programma-accreditatie, HCMUT - Bach Khoa is de eerste universiteit in Vietnam die ABET (Accreditatiebestuur voor Engineering and Technology Certification, VS) heeft behaald in twee majors: computerwetenschappen en computertechnologie . We bereikten ook AUN - QA (Quality Assurance in ASEAN University Network Certification) in 9 majors: Telecommunicatie Engineering, Werktuigbouwkunde, Chemische Technologie, Civiele Techniek, Manufacturing Engineering, Bedrijfskunde, Industrial System Engineering, Automatic Control Engineering en Electrical-Electronic Engineering.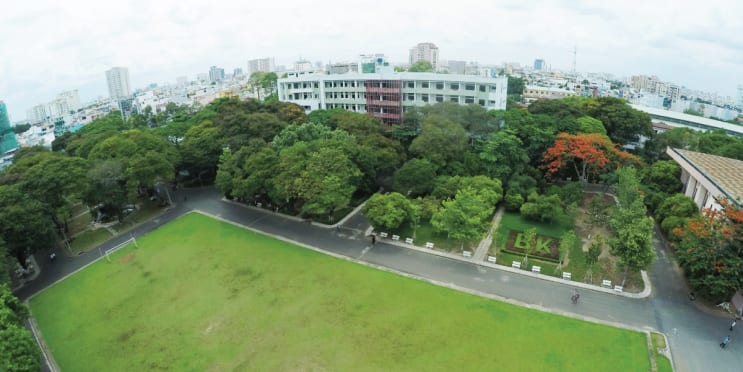 Een hoek op de campus van de binnenstad van HCMUT - Bach Khoa
STREEKPROGRAMMA'S
Ho Chi Minh City University of Technology (Bach Khoa) biedt studieprogramma's van undergraduate-niveau tot doctoraatsniveau in verschillende majors: Petroleum Engineering, Chemische Technologie, Industrieel Management, Informatietechnologie, Mechanica en Mechatronica Engineering, Elektrotechniek en Elektronika, Civiele Techniek, Transport Engineering, milieutechnologie en management, enz.
Voor internationale studenten biedt Bach Khoa een bachelordiploma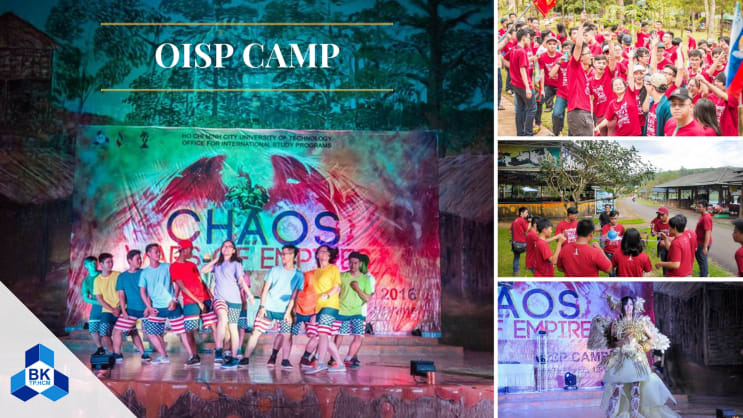 WERELDWIJDE VERBINDINGEN
HCMUT - Bach Khoa werkt samen met prestigieuze universiteiten in de wereld, zoals The University of Queensland (Australië), The University of Adelaide (Australië), University of Technology Sydney (Australië), Macquarie University (Australië), Griffith University (Australië) , University of Illinois in Urbana Champaign (VS), University of Illinois in Springfield (VS), Catholic University of America (VS), Rutgers University (VS), Nagaoka University of Technology (Japan), Kanazawa University (Japan), etc.
Zo hebben studenten de mogelijkheid om over te dragen aan onze partneruniversiteiten voor de bachelordiploma toegekend door de partneruniversiteiten; evenals uitwisseling voor academische of culturele programma's in maximaal 02 semesters.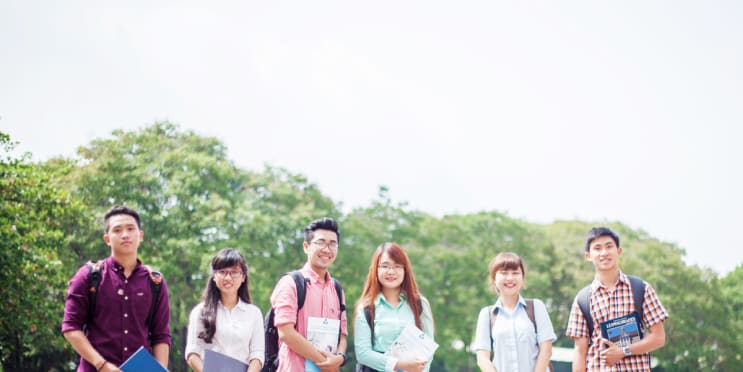 WELKOM AAN BOORD BIJ HCMUT - BACH KHOA!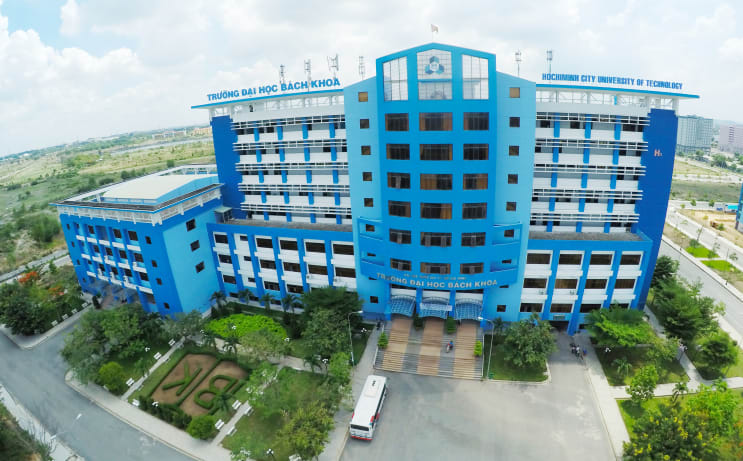 Main Hall (H6 Building) van HCMUT - Bach Khoa Campus in de voorstad (Campus 2) van Ho Chi Minh City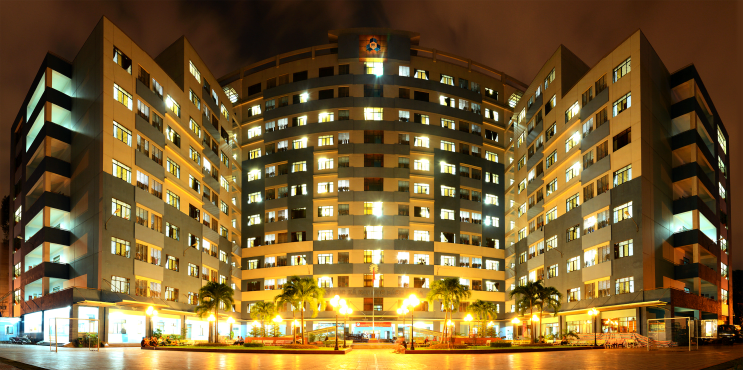 Slaapzaal HCMUT Bach Khoa by night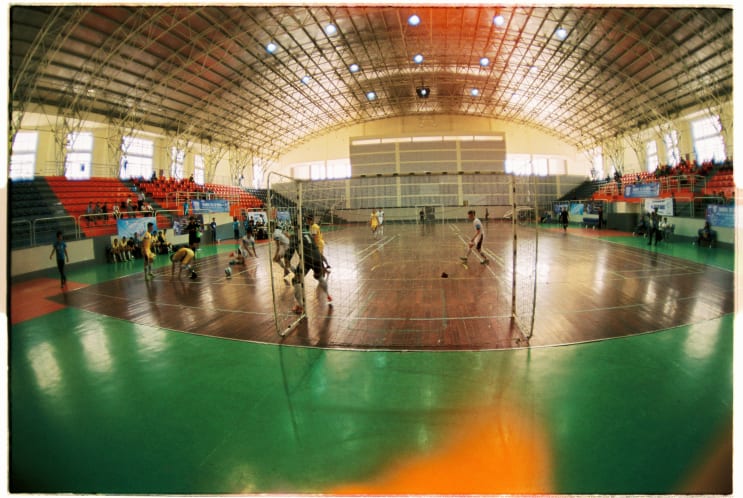 Regionaal standaard complexstadion op Campus 2.
Contact details:
E-mail: admission@oisp.edu.vn
WhatsApp-nummer: 84 8 9916 9961
Facebook: fb.com/bachkhoa.hcmut
Locaties
Ho Chi Minh Stad
Bach Khoa University (BKU)
Address
Ho Chi Minh City University of Technology
268 Ly Thuong Kiet Str., Ward 14, Dist. 10
Ho Chi Minh Stad
,
Ho Chi Minh Stad
,
Vietnam
Telefoonnr.
+84 8 7300 4183